The Billiards Lounge remains virtually unchanged since its inception in the early 1900s. The 6 regulation size snooker tables offer the single best cue sports lounge in the Province of Manitoba. Above the oak wall paneling are portraits of the Manitoba Club's Past Presidents, dating back to 1874. Combine this with the antique high back banquettes, and private Members' Only Cue Storage Room, this is the venue of choice for relaxed corporate team building and networking events.
The Billiards Lounge can be reserved for events of many types -- from short 6 ball timed tournaments to instructional fun sessions. Our in-house Billiards Professional is available to provide assistance with the planning and execution of any billiards related event for groups of virtually any size.
Please follow this link to travel first class to our Billiards pages.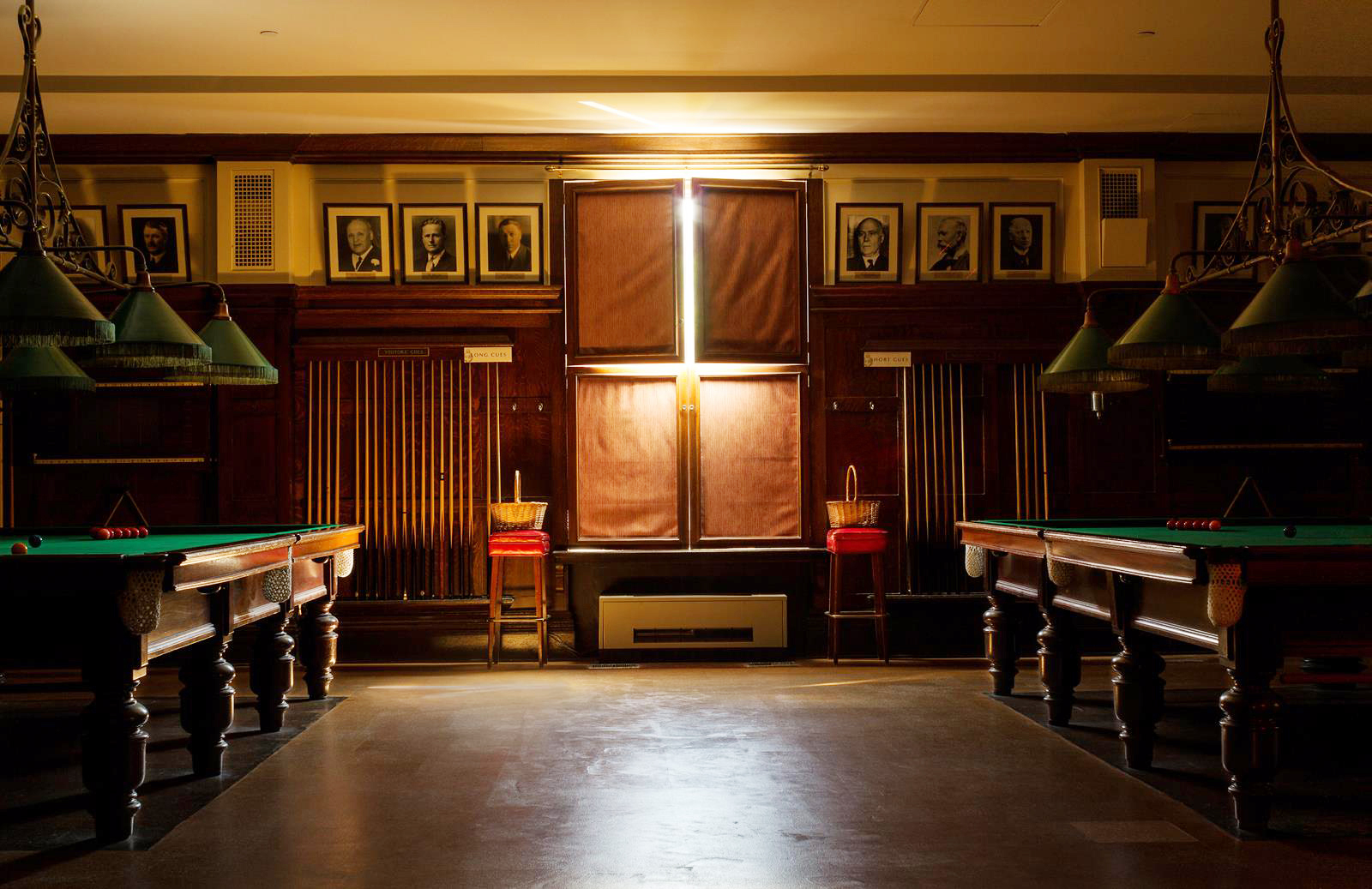 To discuss the particular details of your event, or to request a copy of our Catering Package, please contact Danica Marincil by email or telephone, 204 946 3501.