The Oak Room is the Club's most historic event room. Unchanged in over 135 years, the Oak Room represents a passage way back in time to what the Club once was. Its quarter-sawn oak paneling and soaring views of the Upper Fort Garry Gate make it the perfect venue for cocktail receptions and served or buffet style meals. A portable 55-inch plasma display, complete with video conferencing capabilities, can be installed in the space to meet your events specific audio-video requirements.
Oak Room Capacities
Served Meal: 60 people
Buffet Style Service: 40 people
Stand Up Reception: 100 people
U-Shaped Setup: 24 people
Open Square Setup: 32 people
Board Style Setup: 22 people
Theater Style Setup: 100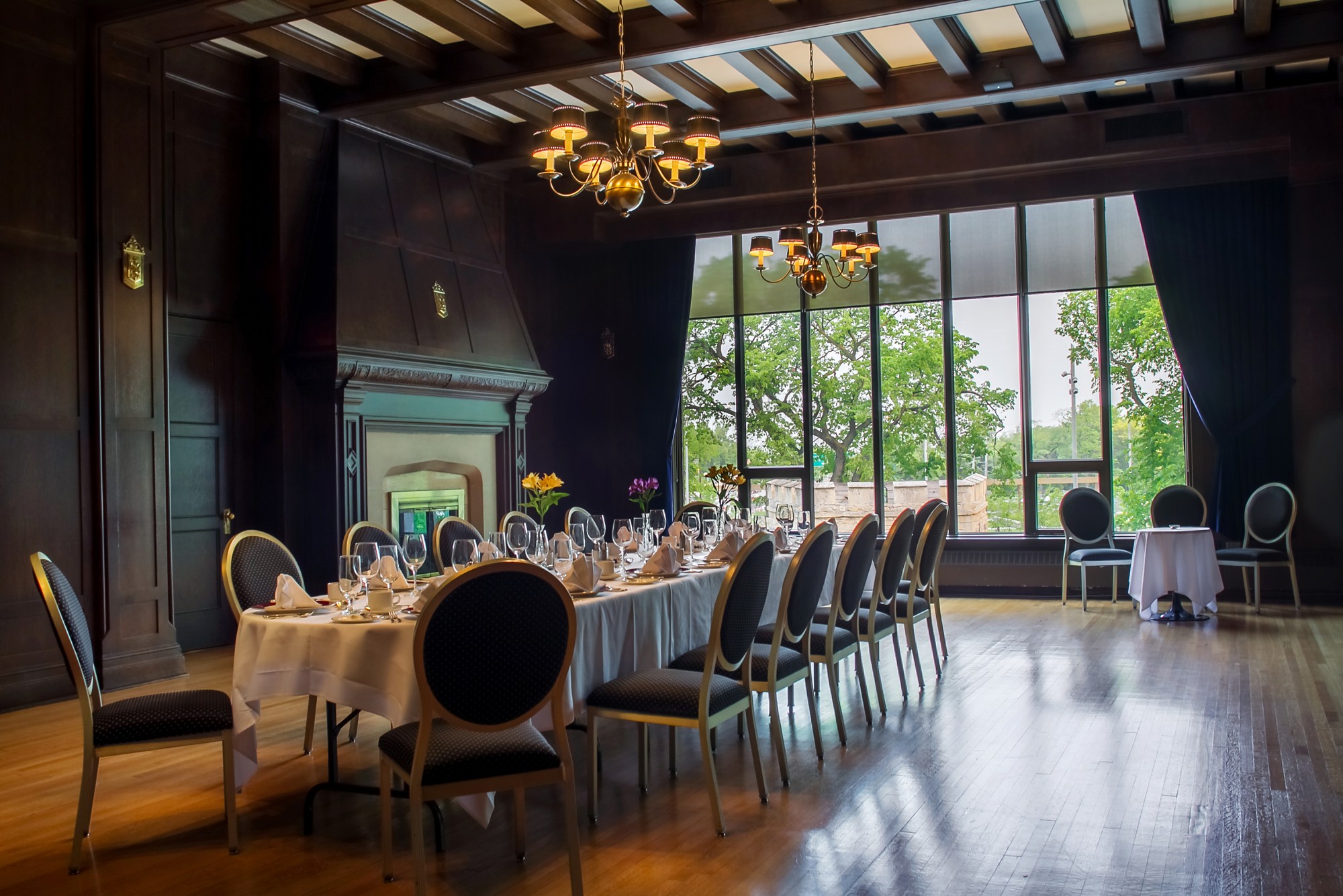 To discuss the particular details of your event, or to request a copy of our Catering Package, please contact Danica Marincil by email or telephone, 204 946 3501.