Grand Ballroom II is the largest of the three ballrooms and offers numerous possibilities for a wide range of events. Stand up receptions, dinners, presentations and events of any nature are ideally suited to this space. Grand Ballroom II is home to two inset 65-inch displays that can broadcast presentation media throughout the room. Two robotic cameras are mounted in ceiling and are capable of broadcasting the head table or presenter throughout the room. This room is also equipped with wireless internet and audio capabilities.
Grand Ballroom II Capacities
Served Meal: 120 people
Buffet Style Service (setup in room): 90 people
Buffet Style Service (setup in Galleria): 120 people
Stand Up Reception: 200 people
Theatre Style Setup: 180 people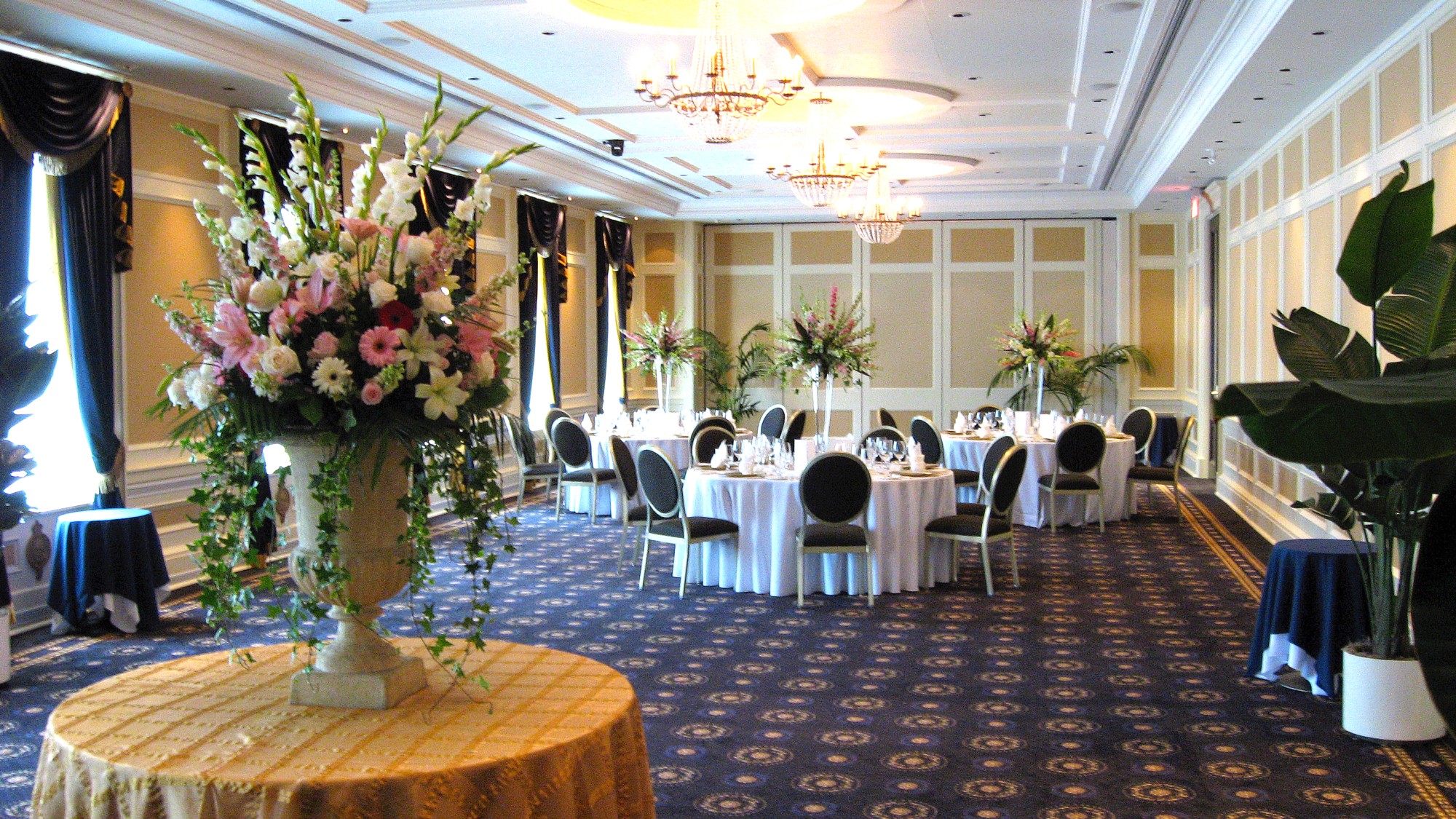 To discuss the particular details of your event, or to request a copy of our Catering Package, please contact Danica Marincil by email or telephone, 204 946 3501.