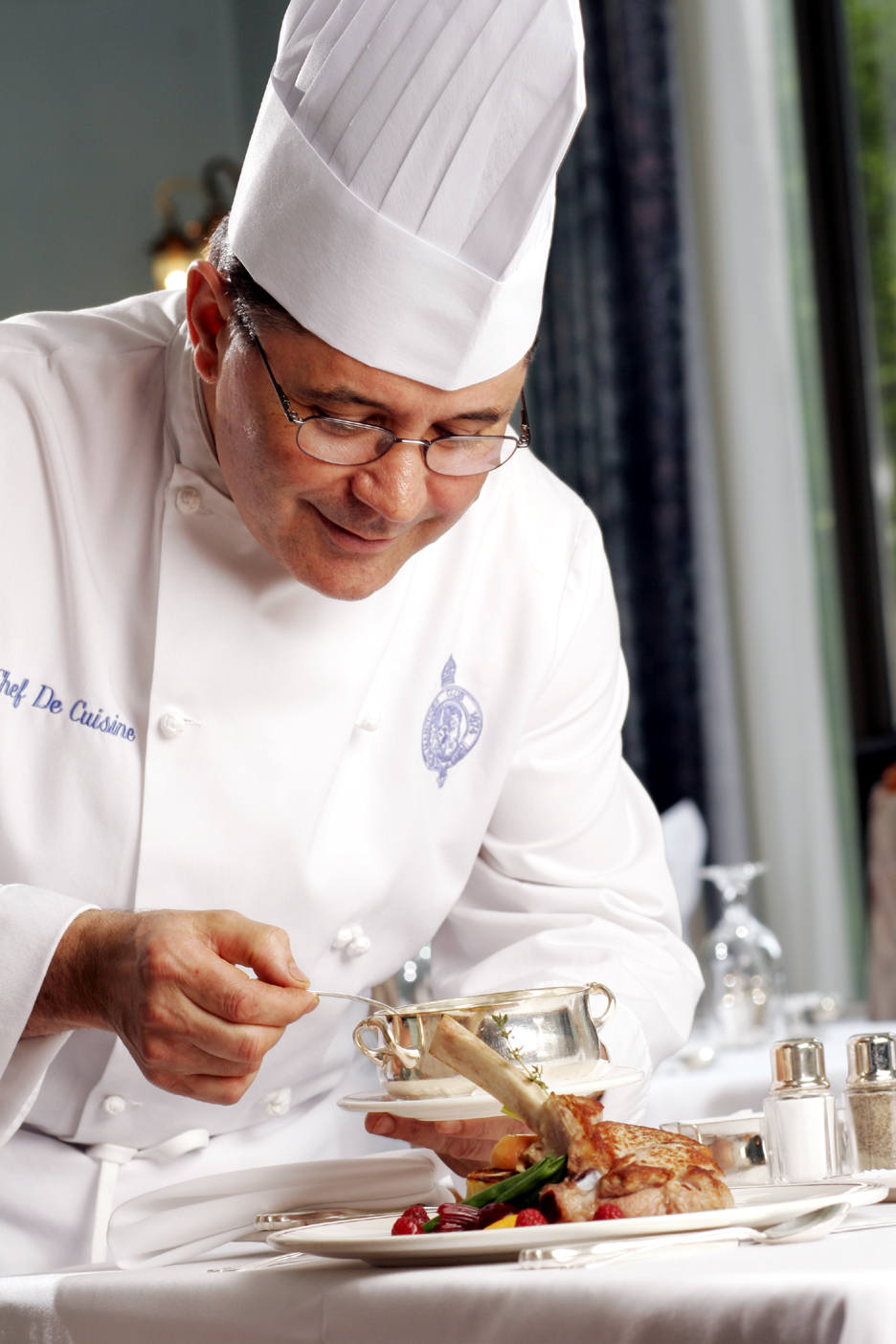 Since 2004, Manitoba Club members have enjoyed the culinary talents of Executive Chef Costa, but many years of dedication and training preceded the Club's good fortune.
Born in sunny Portugal, the creative Costa became interested in the culinary world because of the artistry involved in working with food. He literally worked his way up the through the hierarchy of the kitchen, starting as a pot-washer at a Portuguese resort, and remained in their employ for the next 11 years. During that time, he began and completed two years of studies at the Alexander Almeida Culinary School in Lisbon.
A very determined Costa once again had to prove his abilities when he immigrated to his new home of Canada in 1980. The clientele of Knickers Le Bistro savoured Costa's specialties for five years until he accepted the position of Sous Chef at Dubrovnik's. Costa then went on to establish himself as a force to be reckoned in the Winnipeg dining scene as the Executive Chef at the famed le Beaujolais, and held sway over that kitchen for the next 15 years. He joined Manitoba Club as Sous Chef in 2002 and accepted the position of Executive Chef in 2004.